Services
You want to build a digital product?
We have got you covered.
Product strategy
Helping you answer the question, "what exactly should I build". We start with strategy so we can help you get started or change the way you currently do things. We transform strategy into propositions that work.
Proposition validation
Strategy development
Stakeholder & audience needs analysis
Competitor analysis
Market fit & revenue modelling
UX & Wireframes
Vision & roadmap planning

Google
Hangouts

Microsoft
Teams

Axure RP

Omnigraffle
Design
People are increasingly savvy and demanding in the tech space. Lasting engagement has to be genuine, thoughtful and above all - well crafted. We focus on designing beautiful, easy to use products that delight your audience and provide you with room to grow your business.
User research
User stories
Information architecture
Prototyping
Product branding & tone of voice
UI design
Testing

Sketch

Figma

Photoskop

Illustrator
Engineering
The right software can change everything. Writing code that runs smoothly and securely across multiple platforms we create powerful build products that will help you innovate and grow.
Technical consultancy
Technical & cloud architecture
Web/Native application build
Continuous development cycles
Prioritised roadmaps
DevOps

Amazon Cloud

React

Angular

Elasticsearch

Redis

PHP Symfony

iOS

Android

Websites

Docker

GitLab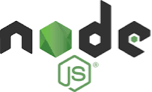 NodeJS

Serverless

NextJS

Wordpress
Delivery
Lets be straight. Software engineering projects are hard with 70% of all technical projects failing. We will work with you to avoid failure and deliver your product to people with minimum hassle. We work in a lean and agile way to deliver your product just like we would one of our own products.
Product management
Lean & agile methodology
Reporting & governance
Enhancement recommendations
Training
Knowledge transfer

Scrum

JIRA

Confluence

Google Docs

Slack
Activate & Scale
Ship your product and stay responsive. Acquire users and retain them by growing, evolving and adapting to your user's needs.
Product management consultancy
User acquisition
User retention
Design optimisation
Rapid testing of concepts

Google
Analytics

Google
Ads

Facebook
Ads

Hubspot
Post go-live support
Keeping your product in top shape once it is live takes time and effort. We can continue to work with you to ensure your product continues to deliver for you and your users. Or we can work with you to ensure your team are self-sufficient.
Performance reporting
Data & analytics
Ongoing engineering (CI/CD)
DevOps & Cloud Management
Internal planning & team hires
Nearshore team creation

JIRA
Service Desk

Google
Sheets

Selenium

Appium

GitLab
CI / CD